Whether you're the sports team equipment volunteer, coach of a high school varsity basketball team or a personal trainer serving more than a dozen clients, your sports equipment is a vital part of your livelihood. You rely upon that equipment to provide services to your players and clients, and that's why it makes sense to track it with barcodes.
When it comes to tracking and managing team sports equipment, you have unique requirements that most asset tracking solutions cannot accommodate. For example:
The solution needs to be easy-to-use so you can quickly check in and out equipment in seconds, no training required.
You need a total solution that provides everything you need including tough custom labels designed for your application. You don't have the time to piece together a solution from multiple vendors that don't understand your needs.
It needs to work with the PCs, Macs, iPhones, iPads and Android devices your team already owns.
You need to get up and running in minutes so your ready for the start of the season.
This is where GoCodes can help. We understand the unique challenges that sports teams face and how to address them.
What Kinds of Equipment Should You Track?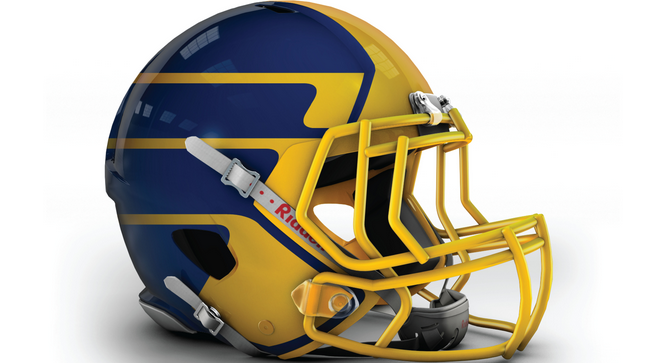 In today's technologically advanced day and age, gym owners, coaches, and even personal trainers use a variety of equipment to provide their services. Some of the equipment that these individuals might use on a daily basis include:
Sports equipment such as football helmets, safety protection, hockey sticks and pads, goalie gloves, lacrosse sticks, cones & team kits;
Laptops or tablets containing personal information about individual players, including information about their overall health;
Scoreboard equipment that allows for the control of scoreboards on the playing field;
Exercise and weightlifting equipment kept inside a gym or other facility;
Medical supplies that are used to provide relief to injured players or clients; and
Any other equipment that is considered high-value and imperative to your ability to coach or train.
These things can cost a pretty penny new, but they're certainly investments into the success of your career or team. It only makes sense to protect them in every way possible, and that's exactly why asset management with QR codes exists. It simplifies everything and makes tracking your equipment a breeze.
Reasons to Barcode Sports Equipment
There are many different reasons why personal trainers, coaches, and gym owners rely on barcodes and smartphones for asset tracking. First, when you add GPS sensors to your QR codes, you can deter theft – and you can you're your equipment if it has been lost or stolen. QR code technology also allows you to keep track of maintenance on your equipment with nothing more than just the scan of a code. You can store plenty of information with a single QR code, and you can even automate your service requests if your equipment requires regular maintenance. Finally, you can use QR codes to essentially "check out" your equipment to your clients, players, or members.
More Peace of Mind
Although losing something like a sweatband or a football now and then is to be expected, there is some sports equipment that costs a small fortune and is difficult to replace. Theft is a real concern in today's day and age, as is proper maintenance that could protect you from a lawsuit if someone is injured. When you use QR code technology along with GPS tracking, you'll enjoy the peace of mind that comes with being able to find your equipment quickly. You'll also be able to get all of the information you need about that equipment at a glance; there's no more digging through file cabinets or keeping track of spreadsheets.
If you are concerned about the loss or theft of your expensive equipment, or if you're just tired of maintaining stacks of paper or complicated spreadsheets just to keep track of maintenance and service logs, then QR codes will undoubtedly save your sanity and keep you in the game.