Asset tracking is something of a popular trend nowadays. Businesses particularly dealing with selling now use asset tracking as a security measure to keep track of their inventory. There are just too many benefits to it for them to ignore it.
The next challenge in asset tracking is the selection of the software. There are countless software programs available these days, thanks to the many kinds of asset tracking technologies available now. The good old RFID is not the only option these days and this has increased the permutations of available software options.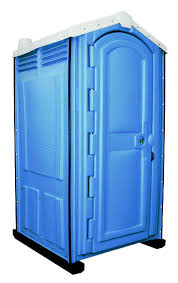 There is also the problem of whether or not the software tools you choose to keep accurate track of your assets are cloud based or not.
Why's that important now, you ask? Well, there are tens of reasons for making this smart decision.
Cloud based software allows you to access information from anywhere in the world. So, you don't have to be in the premises of your store to be able to find where your tagged inventory is.
Although, GPS may sound like something that lets you track your inventory around the world, its ability to keep track of your property globally has nothing to do with your ability to access the information in, say, real time or from outside your store and the designated computer where you installed the tracking software.
So, don't be confused with the GPS approach. You may be able to know whether your assets are but you still might need to get this information out of a particular CPU.
With cloud on your side, keeping track of your assets becomes that much easier. Cloud allows you to access information virtually any part of the world as long as you have an active Internet connection. The reason for this facility is quite simple: cloud data is stored on online servers that allow access to information from any Internet connection with a special password key.
So, whether you're in your store, taking a day off from work, or on vacation in your favorite beach resort in the Mediterranean, you can track your assets anywhere.
Another important reason for using cloud software as your source for asset tracking is that most such software packages come with instant information saves. All movements and information of your assets are not only accessible but are also recorded in most such cloud software programs.
This allows you to keep a track on your assets' movement as history that you can access later.
It also enables you to maintain a complete history of your assets' movements from the moment they were tagged with the software. In this manner, there's no movement that you will miss. This way, you don't need to monitor your assets in real time, fearing you might miss something in case you go offline.
These are but a few of many reasons why business owners around the world should use cloud software packages for tracking their assets safely.