QR codes and smartphone apps can help pest control companies save thousands of dollars each year, and that's especially true if they're combined with GPS tracking. Here are some of the ways in which this asset tracking system can benefit your pest control business and save you money.
Track Timely Service Calls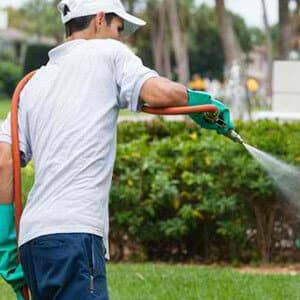 When you install QR codes with GPS tracking onto your various pest control equipment, you can check the location of that equipment in real time, and there's a lot you can do with that information. For example, you can make sure your employees are arriving for their service calls on time, and that they're spending an ample amount of time with each of your clients.
Better Scheduling
When you're utilizing GPS tracking, you can better plan your daily routes. In many cases, companies who use the data provided by the tracking tools to their advantage can fit another two to four clients into their workdays, which equals a significant increase in daily revenue. What's more, you can also save fuel when you optimize your routes based on the information provided.
More Responsible Employees
Each of your employees likely spends most of his or her day unsupervised. While this is great for business, it's important that you're able to trust your employees each time they take a company truck filled with expensive tools. When you're using QR codes, smartphone apps, and GPS tracking combined, you're actually encouraging your employees to behave more responsibly. In fact, you may even be able to track your employees' driving skills, which allows you to save on gasoline, insurance, and more.
Reduce Loss
The tools you need to conduct business certainly aren't cheap, and you don't want to replace them any more than is absolutely necessary. With QR codes and smartphone apps, you can keep better track of your assets, whether they're in your stockroom or in your employee's vehicles. If something gets left behind, or even if it's stolen, it's easy to find out where that equipment is so it can be retrieved.
Ensure Proper Maintenance
The tools you use every day – and even the vehicles you use to get to your client's homes and offices – require maintenance in order to boost their longevity and guarantee their safe operation. QR codes and apps can help you automate part of that maintenance by sending you reminders when it's time for an oil change or when your treatments are about to expire. This way, you can prevent mishaps due to improper maintenance, and you can make sure your tools work as intended with every single service call. This reduces downtime, improves customer service, and boosts productivity – all of which can add to your bottom line.
Running a pest control company is no easy feat, but the good news is that you can use QR codes, smartphone apps, and GPS tracking to make things far more efficient in the long run. Running your business will become much simpler, and you'll save money in many different ways.