As a video producer, one of the worst things that can happen is to be ready for filming, only to discover that half of your audio-visual equipment is missing. Should you find yourself in this situation, one of the first things you can do is turn on your iPhone, as there are a number of mobile apps that can help you keep track of everything.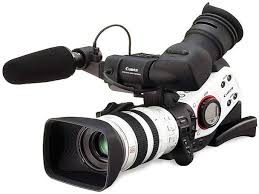 How it Works
There are a number of asset tracking apps that can be downloaded directly to your iPhone, eliminating the need for you to purchase additional equipment or software. This can be especially helpful if your organization encourages employees to "Bring Your Own Device" (BYOD). By attaching a scannable bar code, GPS chip or RFID chip, you can easily monitor the whereabouts of certain equipment or simplify the process of checking them in and out. Your iPhone can even be used as a handheld scanner in order to better facilitate things.
Getting Ready for Production
When planning a video shoot, you'll need to make sure that all your equipment is available and in good working order. Many iPhone-based asset tracking applications will allow you to see where every piece of equipment you have is located at a glance. This feature will come in very handy whenever you need to gather a rarely-used piece of equipment because you will know instantly where it is. You'll also be able to determine how long it has been since maintenance was performed, making it possible to service equipment in a timely manner to prevent costly breakdowns.
Packing up After Production
Video shoots rarely take place on site, as they typically require you to move vast amounts of equipment to another location. The last thing you want to do is to leave any of this equipment behind. Using your iPhone to ensure that each item is accounted for before you leave is the best way to avoid forgetting anything. It also takes significantly less time to check things in with your iPhone than it would to use a checklist, which is something you'll really appreciate during those hectic moments when you are getting ready to leave a production site.
Benefits
Using your iPhone to track audio-visual equipment can be beneficial for a number of reasons, with the biggest one being that a smart phone is easily portable. As such, there is no need to pack up an additional computer or scanner. A smart phone app will work even in remote locations, so you can take advantage of mobile asset tracking capabilities while at sites without electricity. You will also save a great deal of money, leaving you with more funds to splurge on the latest gadgets with or use for updating certain other pieces of equipment.
If you are not using your iPhone to keep track of your audio-visual equipment, you are making the process much harder than it needs to be. Get started on an iPhone-based asset tracking system today in order to protect your valuable equipment and ensure your company's success.