Perhaps you're used to thinking about QR codes as being a way to merely read URL's through a smartphone. This hasn't really changed here in America, though you're seeing other uses over the last couple of years, including asset tracking. Visa picked up on this recently and realized the potential behind using these codes as a quicker payment system.
On an international scale, this is significant, since Visa's mVisa arm now turns to Cambodia where they'll debut a QR code payment system for all businesses.
It opens doors to businesses in other countries in using a faster payment process to avoid fees of POS payment systems.
So how will this work, and what other companies continue to innovate in making QR codes a new payment system here in America?
Visa and Participating Banks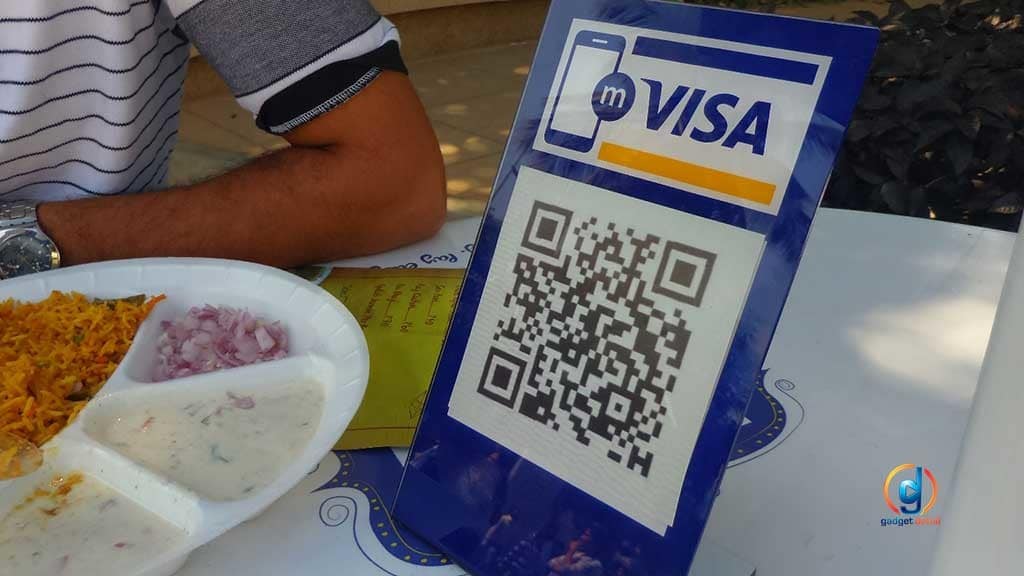 When mVisa starts their QR code payment system later this year, businesses in Cambodia (and ten other countries) can link up with their local banks to use the process. Businesses struggling in these parts of the world can eliminate the point-of-sale machinery that sometimes becomes a cost drain.
Any customer with a camera-equipped smartphone can merely scan the code and pay for a product in an instant. However, using this QR code system goes beyond just paying for products in-store.
It can do more to help businesses while continuing to cut costs.
Paying Bills Remotely
One great advantage to businesses in Cambodia and other remote countries is QR code payment systems help customers pay remotely. Smartphone use is growing in poorer countries, so it allows customers for these businesses to pay without visiting in person.
For maintaining cash flow, this becomes important since the money goes instantly into a business's bank account thanks to Visa's program.
Since cash payments are often used in countries like Cambodia, this takes away from having to handle so much physical currency in-store.
While all this could potentially save money for foreign businesses, it could become slow to adopt as people there become used to it.
Here in America, QR codes for payments have begun to evolve quickly over the last couple of years.
Walmart as a QR Code Payment Leader
A couple of years ago, Walmart started a QR code payment process called Walmart Pay. The intention was to compete with Apple Pay and other NFC payment systems. These competitors haven't yet adapted to using QR codes, making Walmart a continuing leader in creating a faster payment method.
It's all integrated into Walmart's app, and smartly designed to gradually integrate with other mobile wallets.
Since 2015, this continues being used, including many noting the superior security aspects.
QR Codes Providing More Fortified Security
Even EMV chips haven't provided complete security protection, including magnetic stripes still being slightly vulnerable. Using a smartphone to scan QR codes requires a different process that doesn't always leave data open to cyber criminals.
The only thing QR codes need is a secure Wi-Fi network, which is more than possible with proper security tools in place like firewalls.
Thanks to Walmart, you're slowly starting to see other companies jump on the QR code payment train overseas.
How Far Will QR Code Payments Go?
We're still waiting here in America for others to imitate Walmart Pay. Most U.S. businesses still use the EMV chip payment system, though do offer many convenient mobile payment processes.
With Cambodia above joining the QR code fray, you're also seeing QR code payments occurring in India. These are the result of MasterCard and American Express joining Visa on the road to making this a worldwide phenomena. No doubt we'll see more of it in America eventually.
In the meantime, QR codes here continue to provide such great services as tracking your business assets.
Contact us at GoCodes so we can help your B2B business with asset tracking and management using QR codes for your benefit.