When it comes to equipment rentals, it can be a real hassle to keep up with paperwork that includes the type of item rented, who rented it, when it was rented, and so forth. What if there was a way to easy streamline equipment rentals using two things – your smartphone and QR codes?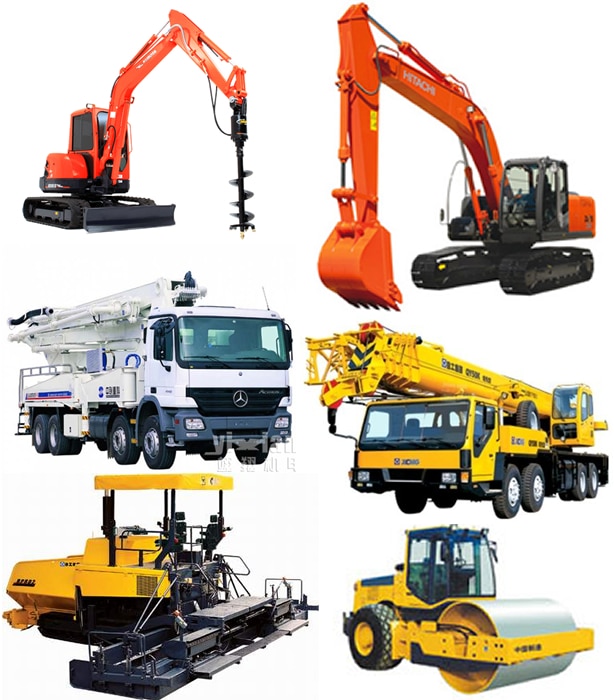 The Benefits are Many
There are so many benefits to using QR codes for equipment rentals – some you may not have even considered but are integral to making your life easier.
Inventory Management
The most important aspect of your rental business is the very inventory that you have. When you use QR codes to track equipment rentals, you have instant access to knowing exactly what you have available and where it is located at your business. You are able to check for equipment availability and take care of any shortage issues before it becomes a problem.
Imagine being able to look at a map and see your equipment's location – including the address, serial number, and type of equipment being used.
Easy to Use
It's incredibly easy to use QR codes from GoCodes. There is not software that you have to download and you do not have to use special equipment either. In fact, it works from the onset and you are able to track your equipment anywhere, anytime. You do not need anything other than smartphone barcode scanning enabled on your smartphone and it works with any computer, laptop, or tablet so that it is convenient and functional at all times. No spreadsheets needed and no list making is required.
We've Got You Covered
The great thing about using QR codes to track your equipment rentals is all of the extra features that come along with it.
Customization. You are able to add your own custom data fields to make it easier to identify your equipment however you deem necessary.
GPS Tracking. Track all of your rented equipment and view equipment serial number, type of equipment, and location all in real time.
Works On All Devices. Use your tablet, computer, or laptop – there is no extra equipment needed or special products to buy.
Streamline Inventory Devices. Use your smartphone to scan your QR labels and complete audits in record time.
Minimize and Prevent Theft and Loss. Our patented total solution means that you can minimize and even prevent loss and theft. By knowing where your rented equipment is located, you find it immediately. So if someone doesn't return an item, you know where to get it back and prevent taking a loss.
Bar Code Scanner. So that you can use the devices you already own, our mobile apps include a bar code scanner.
Save Time. Check out and in your assets in record time by scanning the QR codes instead of using time consuming paperwork or spreadsheets.
Online Management. Manage all of your assets online, making it easier to access your data no matter where you are at. No more having to run back to the shop if you are not there to check on something because you can do it remotely.
Depreciation Reports. One of the major benefits of streamlining your equipment rentals using QR codes from GoCodes is that our reports calculate fixed asset depreciation and it does so automatically. No need to schedule a scan or set up a specific type of report.
We've designed our system to be intuitive and make your life easier when renting equipment. Try it out with our free trial so you can see for yourself how easy it is to use and how integral it is for your equipment rental business or contact us with any questions you have.