Your charity works hard to earn valuable donations. It takes dedication! Raising public support is no easy task. Organizing events and appealing to donors is exhausting, and you have to work to earn every donation you receive. That's why it's so important to keep track your donated items. As your organization grows and the volume of donations and turnover increases, keeping your old paper ledger up to speed is no easy task.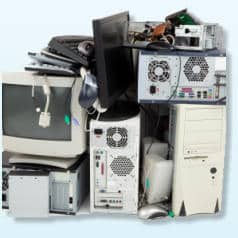 If you've tried to turn to an affordable electronic solution, you've probably seen that maintaining a spreadsheet is hardly more effective or accurate than a paper ledger. It's also stuck with your computer, so you can't easily update your spreadsheet from your inventory warehouse or sales floor.
If you're considering upgrading to a modern bar code inventory tracking solution, you'll be amazed by what we have to offer! Our system is easy, mobile, affordable; it's the perfect solution for your charity!
No Investment in New Equipment
Our state of the art inventory tracking system uses the scanner you already have in your pocket: your smartphone. We offer the QR barcode scanning app you need for free. Don't worry about the high cost of new bar code scanners.
Your phone can scan our patented QR codes as quickly and effectively as any industrial scanner, and with our cloud-based tracking solution, it connects directly to our inventory tracking software from anywhere.
You don't need to worry about installing and updating expensive software. You don't even need a computer! Our inventory tracking system as hosted remotely in the cloud, which means we take care of the software and computing for you.
All you need to do is label and scan an item, and we take care of the tracking for you. It really is that easy.
Intuitive Tracking and Valuation
Keeping track of incoming and outgoing inventory, depreciating value, and inventory loss can get complicated. It takes valuable time. Our solution tracks all the relevant metrics in your inventory automatically so you can use your time to focus on your cause.
We've designed our system to be thorough and efficient, but most importantly, it's intuitive. You just need to provide the estimated value of donations, assign a bar code to the item, and scan it with the smartphone app. When its time to sell, we'll help you keep track of any depreciation by recording the difference between estimated value and the final sale amount.
You just provide the inventory information, dollar amounts, stick our unique QR labels to the item, and adding and removing assets to your inventory is as simple as a one-time scan "in," and a one-time scan "out."
We'll track inventory loss as well. Our patented QR code labels feature GPS tracking technology, which can help law enforcement trace any stolen items.
Budget Friendly
We know your budget is tight. You may not think your organization can afford a state of the art inventory tracking system.
We've built our system to be lean and efficient by creating a cloud solution and mobile app. We don't manufacture and ship any scanners or hardware – just code labels. We keep our costs low and pass the savings along to you.
Just take a look at our pricing!
If you're interested in our solution, we encourage you to try it for free.
Ease of Use and Piece of Mind
We go way beyond just tracking your inventory. Our software will streamline paperwork by calculating inventory related metrics. Once you've tried our asset tracking solution, you'll fully understand the range of benefits our solution provides.
Leave that old paper ledger or spreadsheet behind. Once you see how we can simplify your life, you can put your energy into what you're truly passionate about: operating an organization that helps your community. We sincerely appreciate all that you do and want to help you succeed!