Planning and establishing security systems for a building or facility requires careful analysis of the architecture, surveillance equipment, and sensors, determining a location for access control and other detection and integrated systems.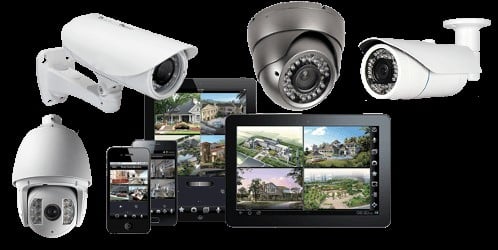 Deployment of each and every security tool and protocol that is not only easy to use but works in a coordinated fashion is a daunting task. It calls for efficient data collection along with tracking and managing of all the tools such as CCTV cameras, monitors, data storage facilities, sensors, access portals and safety devices. Equipment needs to be allocated and monitored appropriately. QR codes are an easy way of equipment tracking that allows the use of live data and instantaneous access to information. Additionally QR codes can be combined with GPS capabilities to provide live tracking features. Some of the key advantages of using QR codes in facility security design are mentioned below.
Easy access control- Usually most commercial facilities and secure locations special ID cards for its residents, but there are times when visitors and outsiders such as inspectors and contractors need to be accommodated. Instead of investing in expensive scanning and database maintenance systems, QR codes are a cost-effective solution of providing access control services. The phone number and identity of the guests can be recorded upon entry, and a QR code can be forwarded to the registered number. The code can be designed in a way to provide only selective access to various locations.
Incorporate license plate recognition- Parking and management and security of vehicles is an essential element of facility design and safety. Specific areas in the parking can be given a QR code which can be allocated to each member within the facility. The visitor or resident can scan the QR code at his designated parking and access his car.
Cost effective tracking of equipment- The various security equipment and systems often need replacement and servicing from time to time. Security cameras and sensors may need to be transported to separate locations or alarm systems need to be disassembled for repair. Such activities call for accurate tracking and managing of all the parts and equipment. By having a QR code on every important piece of equipment, we can designate its dictated location and conditions of operation.
QR codes and security camera- Security cameras are a staple of any security system. They are present at almost every corner of the building. Different cameras collect footage of different locations of the premises. During an emergency, there might be a demand for CCTV footage of certain locations. Going through the entire database of all the cameras is a time-consuming process. By having a QR tag on each camera, one can simply scan the code on the camera and receive access to the footage of the relevant camera.
Ease of assessment and repair- During the initial phases of establishing a security system, every device or safety equipment needs to be appropriately allocated. QR codes an efficient way of assigning every equipment its designated location and specification. By just scanning the code security operators can receive information about where the material belongs and its operating conditions.