Inventory management software is essential for small businesses because it saves time and resources while reducing loss. Implementing traditional inventory tracking systems is a huge task, and finding the features you need to fit your specific goals means sorting through the myriad options available to find the best one for your company. With so many products available to help with inventory tracking, the key is to match options that best fit your business needs in order to realize the most value for your investment.
First, look at the areas in your company where improvement is needed and then consider the following four things:
1) Knowing how much product you have and where it is at all times is important to managing inventory, so finding a system that connects your inventory with barcodes gives you more confidence and helps you in times of financial audits. Knowing where things are and how much stock you have is critical and can be challenging as your business grows.
2) As your business grows, finding a software package that integrates e-commerce with an easy-to-use online system will support the larger audience with ease and out perform limited older technology that keeps you from expanding at the rate you need because it cannot support the larger expansion.
3) Maximizing efficiency while minimizing risk and expenses is an ongoing challenge for businesses. So, finding an inventory management system that works with equipment you already have will cut down on costs of technology, IT support, and maintenance.
4) Finally, finding an inventory tracking system that also works with QuickBooks will allow you to keep detailed control over every part of your business.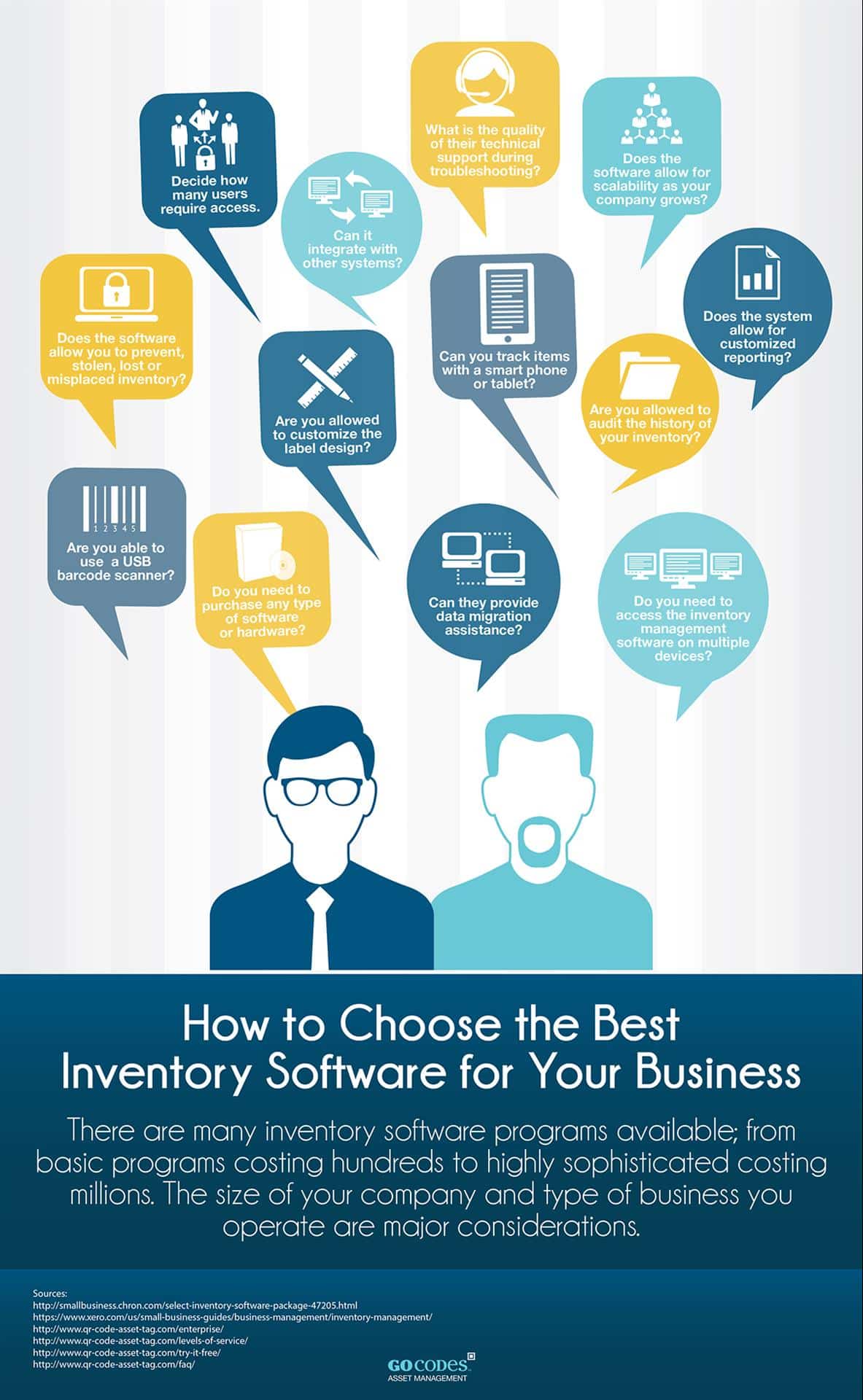 Choosing the best inventory software for your business comes down to comparing features and seeing which solution provides you the most opportunity and value for your investment. Learn more here.