Like any other business out there, a nonprofit organization's goal is to grow. Marketing plays a crucial role, as does providing a service or product that exceeds those offered by others. Whether your nonprofit is a church, an animal rights organization, a shelter, or a worldwide humanitarian effort, asset tracking can help you save money.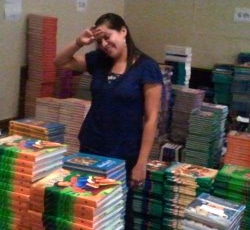 Improve Donor Retention
As a nonprofit organization, it is important to maintain a list of donors who help you fund your operations. Studies have shown that three out of four donors who provide regular support to nonprofit organizations will make an active decision to stop that support at some point. There are many reasons for this, too. Sometimes, your donors may feel that the money they contribute to your organization is not being put to good use. In fact, they might not even be aware of what their donations are helping to fund. Asset tracking software can help you keep an eye on the bottom line and pull reports wherever you are. This means that you can show your donors exactly where their money is going.
Cut Losses
If your church or other nonprofit organization helps the community by purchasing and loaning assets, no matter what they are, asset tracking software is no longer just helpful – it is vital. Many nonprofits experience thousands upon thousands of dollars in losses per year due to lost, stolen, or improperly-tracked assets. Thanks to new technologies like QR codes and built-in GPS tracking, it is possible to keep close watch over all of your assets, reducing loss and theft. This alone can help improve your bottom line, and it can also help you keep your donors coming back.
Keep Track of Depreciation When Needed
Many nonprofit organizations bring in funding with sales and other activities. For example, if a homeless shelter that would otherwise be considered a charitable organization sells t-shirts on the side to help generate income for upkeep, then that organization may be required to file income taxes on the funds they earn. In this case, keeping track of assets used in the earning of that income – and their depreciation – becomes very, very important. This is yet another reason why churches and nonprofits should consider affordable asset tracking software. It could pay for itself and then some, especially if that organization has taxable income.
Simplify Maintenance and Upkeep
Most nonprofit organizations use vehicles to get from one place to another. Churches use vans and busses to go to retreats, workshops, and even to pick up their congregation for services. Soup kitchens and other shelters often use delivery vehicles for the provision of meals, clothing, and other basic necessity. Even animal rights activists must travel to and from to check on the wellbeing of animals or perform rescues when necessary. Asset tracking software can help you maintain those vehicles by telling you who is using them, when they are being used, and even when they need routine maintenance.
It isn't only large corporations that benefit from asset tracking software. Even nonprofit organizations and churches can better organize themselves and make better use of their funds by keeping close watch over their assets.