Mining companies have to face many challenges in terms of fluctuating mineral prices and high operational costs. Concerns such as competition from recycled products and stricter environmental regulations are other concerns that the mining companies need to deal with.
Smart mining companies who focus on ways to cut down operational costs and improve their efficiency are the ones that will thrive in these challenging times.
Why is asset tracking important for mining companies?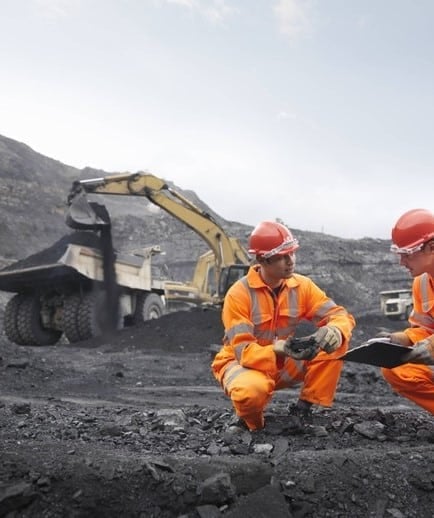 Given the fluctuations in commodity prices of minerals such as gold, copper and silver along with the ever-increasing exploration and production costs, mean mining companies have to focus on streamlining operational efficiency. Investing in smart asset tracking solutions will help regulate costs related to purchase, replacement and repairs of mining equipment.
GoCodes offers asset tracking solutions that go beyond just tagging of equipment or inventory management. The total asset tracking solutions also help in optimal utilization of assets so that there is maximum value for money. As every detail including usage, idle time and costs of operation can be logged into the cloud database provided by GoCodes, it becomes easier to optimize the return on investment.
GoCodes smart asset tracking solutions
GoCodes asset tracking solutions help mining companies log in equipment details, track and strategize their asset management in a smarter way. With customizable QR labels with unique codes that are easy to generate, you can conveniently tag every piece of equipment, big or small. There is no need to carry separate barcode scanners or download expensive software.
GoCodes provides a free QR scanning app that is easy to download and use. Just scan the QR codes with the smartphone to enter every detail of each equipment no matter where they are located. The QR code based asset tracking can be used by any staff member. There is no need for specialized scanning equipment, elaborate software installation or training.
Asset tracking of equipment located in remote mining locations becomes possible and convenient with GoCodes asset tracking solutions. And since all data is stored on cloud software, there is no need for investing in data storage or servers.
Reduce operational risks with GoCodes
GoCodes asset tracking solutions help in assessment and management of risks associated with equipment. To minimize operational risks of mining equipment, it is crucial to schedule regular maintenance and repair. Manual record of purchase or maintenance schedules can be messy to deal with or could be unavailable at the time of need.
With GoCodes QR codes and asset tracking software, all you need is your smartphone to quickly retrieve information on date of purchase, maintenance due date and actions that are pending. Timely repair and maintenance can mitigate risks associated with equipment breakdowns.
GoCodes asset tracking solutions help business owners to gain a holistic view of the past usage with the available data. Using the accurate data available related to past and current asset condition, maintenance and investment, business owners can develop future investment strategies and policies.