Today, we take access to the Internet for granted. Whether we're at home, in the office or traveling, we expect the internet to be fast and reliable. However, sometimes we may find ourselves working in locations where access to a reliable internet service is not available. These locations can include underground basements, mines, federal Indian reservations, geographically remote locations and developing countries.
In these locations, using a cloud-based solution becomes problematic, without a dependable internet connection. GoCodes has addressed this problem for our customers by creating a 'Work offline' feature.
Our Android mobile app works without an Internet connection. A copy of your asset database is automatically saved on your phone, when you last connected to the Internet. When you work offline, you will scan the GoCodes QR code and the copy on your phone will be updated. When you reconnect to the Internet, the changes you made to the stored copy, will now be applied to your actual GoCodes account database. This allows you to retain all the benefits of our powerful cloud solution while working anywhere.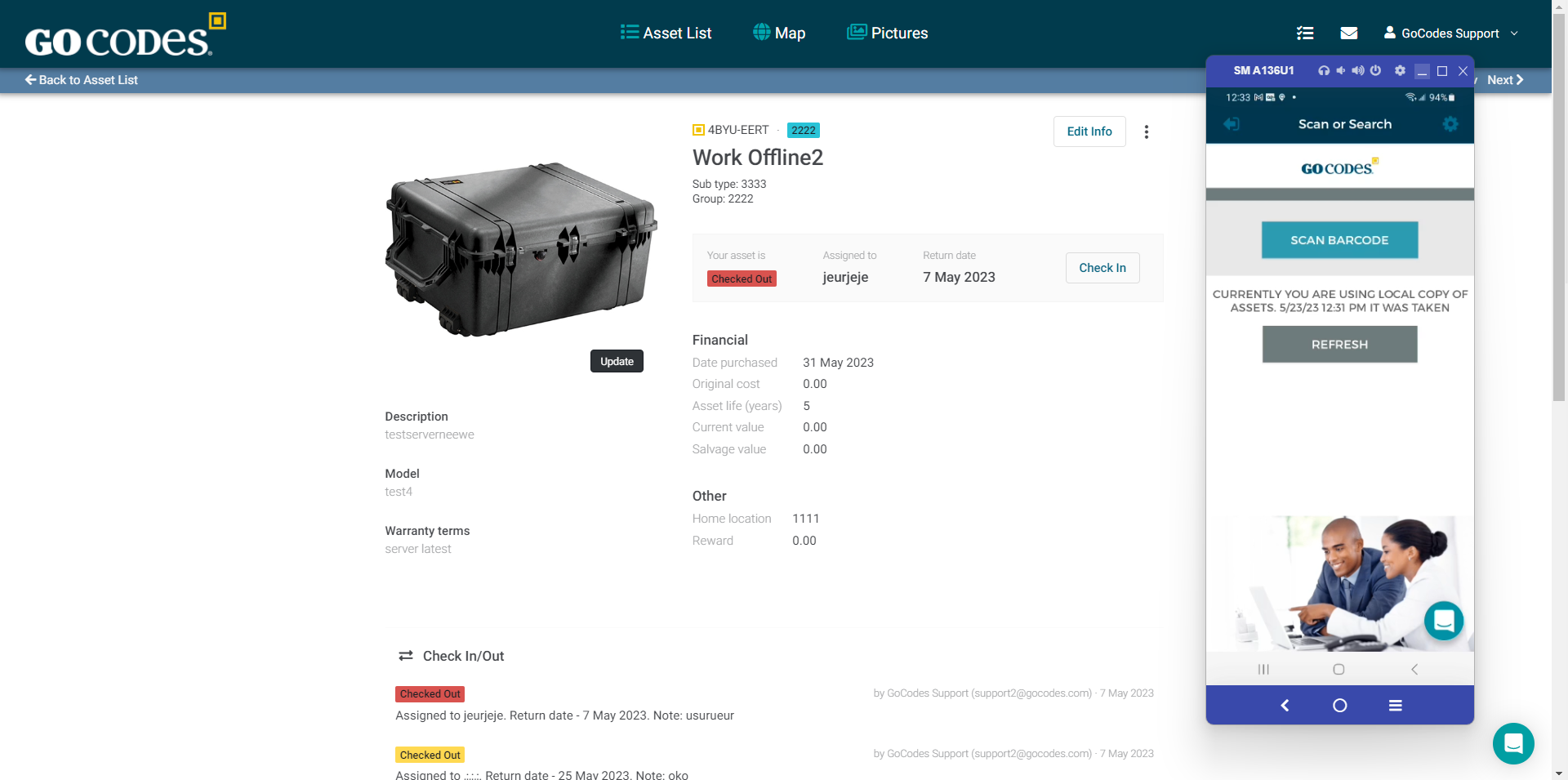 View the date that the copy of the stored asset database was made.

Scan a GoCodes QR code and view the associated asset information, while offline.

Check an asset in or out, while offline.
Update an asset's information, while offline.
Apply the changes that have been made to the stored asset database, to the working GoCodes account, once an internet connection has been made.
Enterprise account usage only.
Admin, Asset Manager and Asset Assigner roles can use this feature.
Android phone or tablet is required.