Track Equipment Utilization
How does GoCodes help organizations track equipment utilization and effectively manage the life cycle of their tools?
Using GoCodes, customers can track the utilization of equipment by customer project. In many industries, customers are billed daily for the equipment that's been assigned to their project. However, the project needs change. Extra equipment may be deployed after the start of the project for example, and that can cause challenges if a business utilizes manual tracking processes, which are not instantly updated. Then, precise equipment usage is not captured, which results in the inaccurate billing of customers. Over time, missed billing becomes, not just an oversight, but a costly error that affects a business' bottom line. GoCodes takes that problem and solves it.
Our fast and easy–to–use barcode scanning checkout system, enables staff to scan and check out equipment for projects in the field. Utilizing one simple scan, changes are made to your data, effective immediately, meaning that missed billing problems become obsolete.
Supported by the GoCodes Enterprise Reporting module, customers are also able to design their own preferred reports. Reports can be created to automatically total the costs of each project, based on the daily rates for each type of equipment that's been used, minimizing reporting headaches. Reports can also be created to flag equipment that is due for maintenance, calibrations or safety inspections based on the actual utilization of each specific piece of equipment. That ensures your equipment is ready for action, all of the time, and allows you to allocate it instantly, ensuring you respond to your own customer's needs with the high quality, fast response they deserve.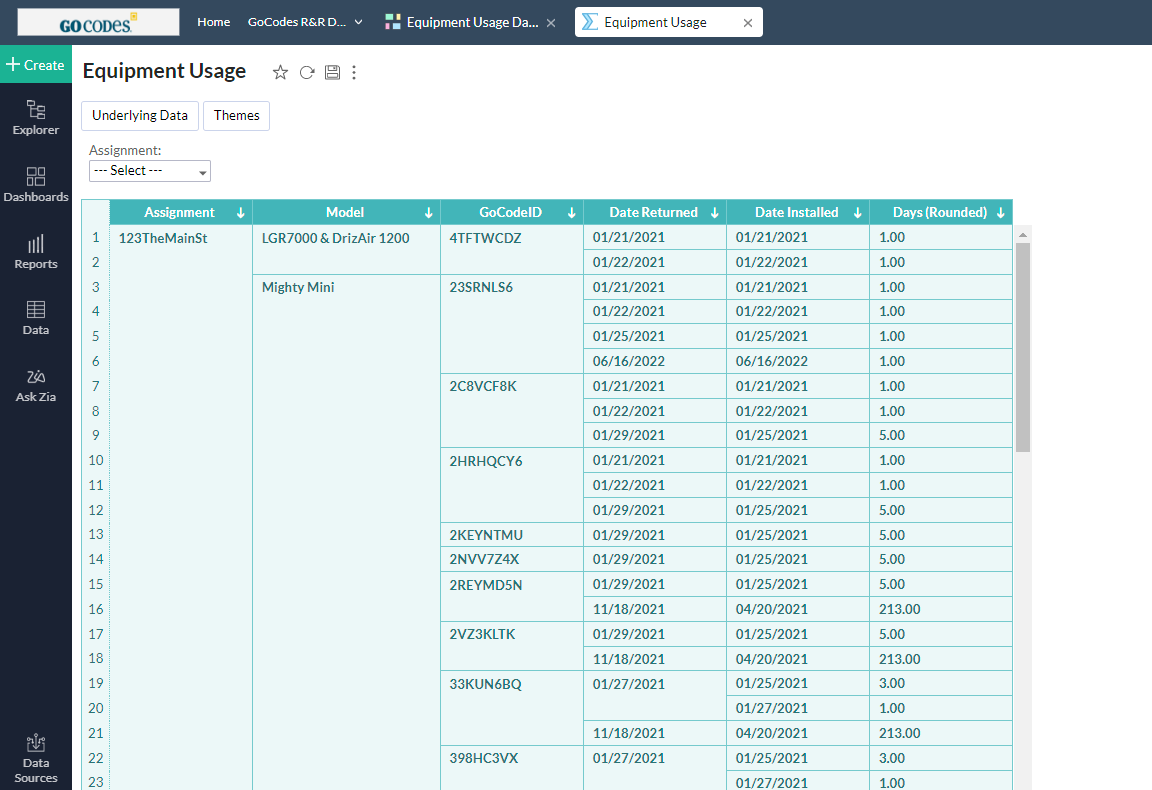 Check out items in under 5 seconds and automatically update usage data.
Scan single or multiple GoCodes QR codes at once, or any existing barcodes.
Check out assets to a list of employees or projects you've created.
Add notes for an asset's condition, for repairs or for maintenance.
Schedule maintenance and inspection tasks based on asset utilization data.
Create and view equipment utilization reports taken from the check in & out data.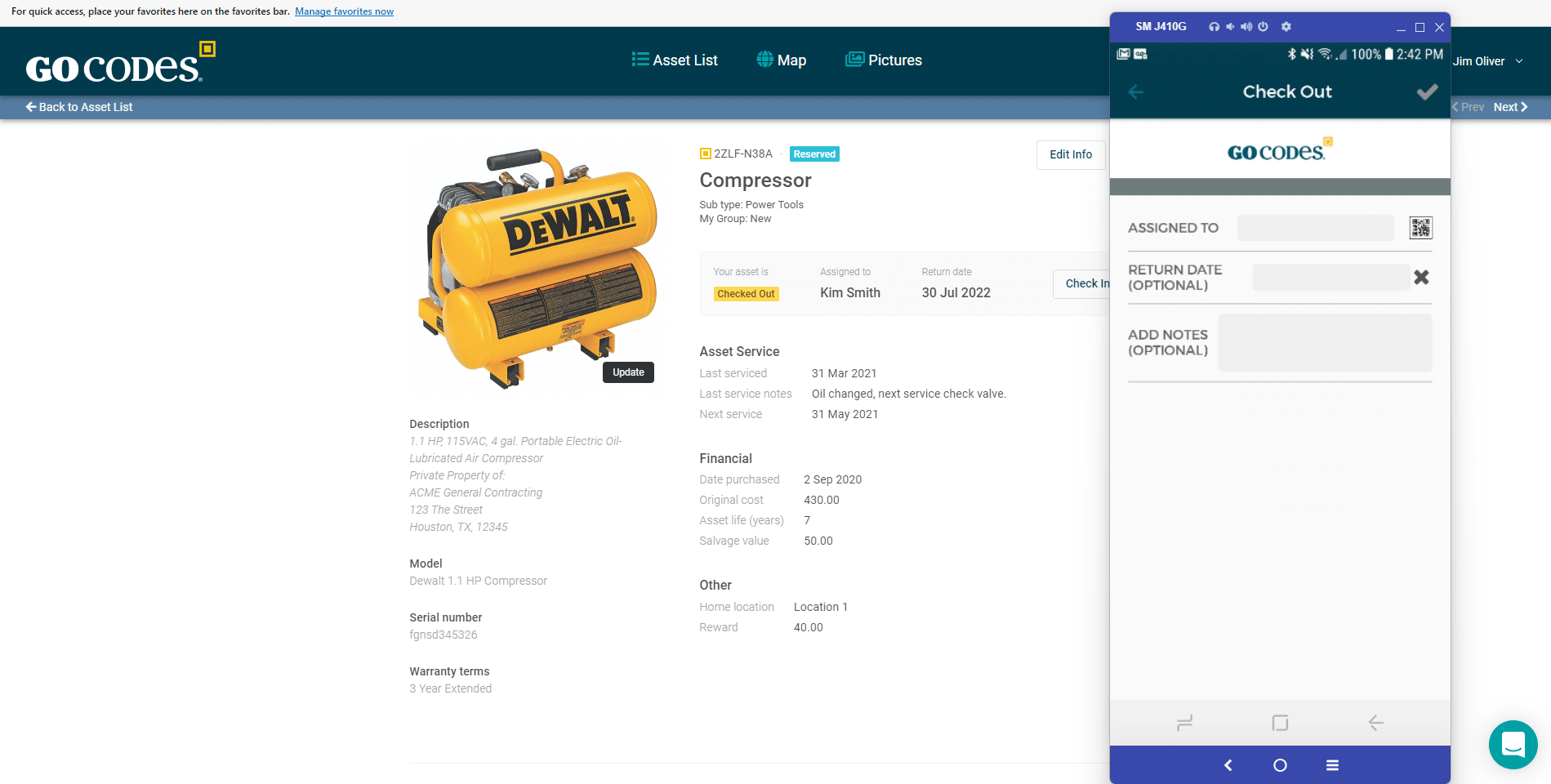 Admin' Users, Asset Managers & Asset Assigners can use this feature.
Enterprise accounts can use our custom Reporting module to create custom utilization reports. 
Watch this Feature in Action