Asset Life Cycle Management
Your organization invests thousands – if not millions – of dollars in tools & equipment. Knowing what equipment you have, who has it, and where it is, allows for maximum deployment efficiency. You also need to stay on top of safety inspections, maintenance, and insurance to ensure that equipment is functioning correctly and to eliminate legal liabilities. As the equipment ages, you must also plan for responsible disposal and procurement of replacements. Without effective life cycle management, you may not have the right equipment, working at the right time, in the right place and those problems come with a dollar cost attached to them.
GoCodes understands that asset life cycle management is not a luxury, but a necessity for organizational success. GoCodes offers state-of-the-art technology that's easy to use for effective life cycle management.
Our technology eliminates hand-written notes, spreadsheets, and lists, which are difficult to update, hard to maintain and store only limited information. Our solution enables you to automate life cycle management processes, so that your business runs smoothly. How do we do that?
With GoCodes, you can store information about each piece of equipment and include photos and documentation. You can plan and schedule activities such as recurring safety inspections, calibrations, maintenance and more. By proactively planning for tool and equipment availability, you reduce project delays and operating errors. You can also be confident that your equipment is in peak condition and ready to go.
GoCodes is used by smaller businesses and large, international organizations. Whatever the size of your team and no matter how many teams you have, GoCodes empowers your employees to share equipment information effortlessly. At the same time, we provide you with tools that allow you to discern who sees what, so that team members may only access the information that is required to complete their tasks.
Work with GoCodes and get on top of life cycle management and ensure your business runs like a well- oiled machine!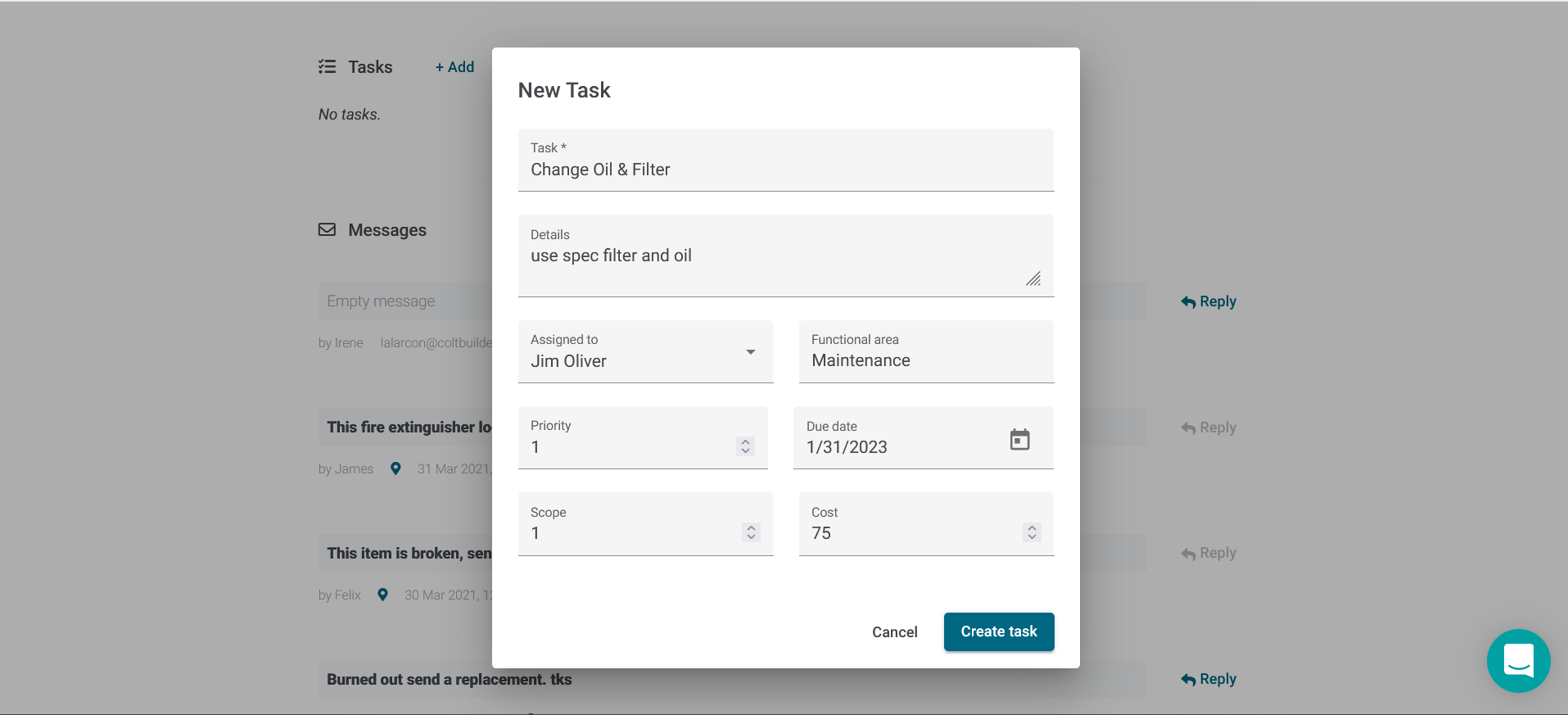 Allocate equipment to current and future projects.
Schedule planned maintenance activities.
Track safety inspections and compliance checks.
Rapidly request and manage unscheduled maintenance tasks.
Check out equipment to people, places or projects.
Capture and retain audit history records for all activities.
Send and receive email notifications when tasks are assigned or become overdue.
Manage end of life disposal.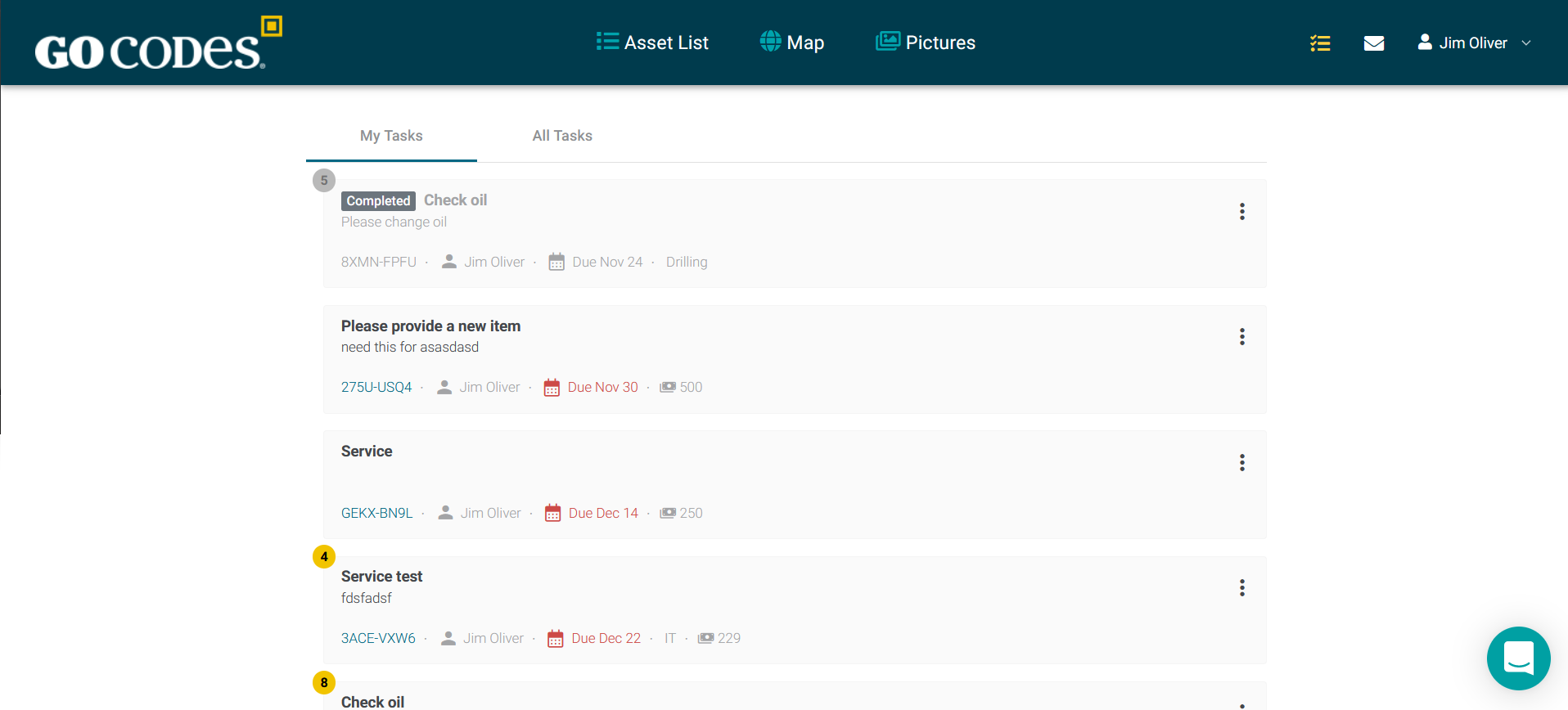 Admin' Users, Asset Managers & Asset Assigners can use this feature.
Access to asset data can be controlled by powerful access filters.
Watch this Feature in Action