Quality control in construction is a common struggle for project managers.
In addition to concern about supply chain issues, staffing levels, and timeline challenges, grappling with quality defects in construction is often difficult when struggling to bring in a project on time and within budget.
A lack of supervision, poor implementation, and sudden changes in orders can all exacerbate the problem.
However, with some foresight and careful planning, it's easier for contractors to overcome quality defects, even when the project design is complex and materials of dubious quality arrive on the site.
Here are some common causes of quality defects in construction to watch for.
Use of Low-Quality Materials
Relying on low-quality materials to meet a budget can quickly result in project defects. In fact, it's one of the major sources of building failure.
Trying to skimp or make do with low-quality materials is often dangerous and might even contribute to costly repairs.
This chart shows the many ways in which low-quality building materials play a major part in building collapse.
The stability and longevity of a structure depend on the integrity of its materials.
Some of these materials, such as concrete, structural steel, or rebar, might help to form the foundation of a building, or act as structural supports.
Using sub-par materials can lead to early leaks, cracking, bending, deterioration, or even the formation of mold.
Any one of these problems will certainly lead to an unhappy client who will discover these defects after the completion of the product.
At this point, it is often already extremely difficult to repair the problem, potentially even resulting in expensive legal action.
However, a robust asset tracking system such as GoCodes helps project managers avoid using low-quality materials.
When companies properly manage materials and equipment with a user-friendly tracking app, contractors are able to keep careful watch on inventory levels.
That means that even though supply chain challenges might arise, your team will be able to maintain optimal inventory levels more easily.
With backups on hand, it's easier to avoid rushed panic purchases of lower quality materials.
No Project Supervision
Where supervision is lacking or entirely absent, projects are at risk of being plagued by low-quality materials.
A vacuum of leadership often means that audits, spot checks, and testing falls by the wayside. Ensuring general project supervision and management is the best way to avoid this pitfall.
Good project supervision also facilitates keeping waste to a minimum.
Ensuring that a construction plan wisely uses resources means that budgets allow room for the purchase of quality materials, rather than blowing through contingency funds by scrambling to obtain any material at any price.
Project quality can falter over a single cut corner or rushed decision.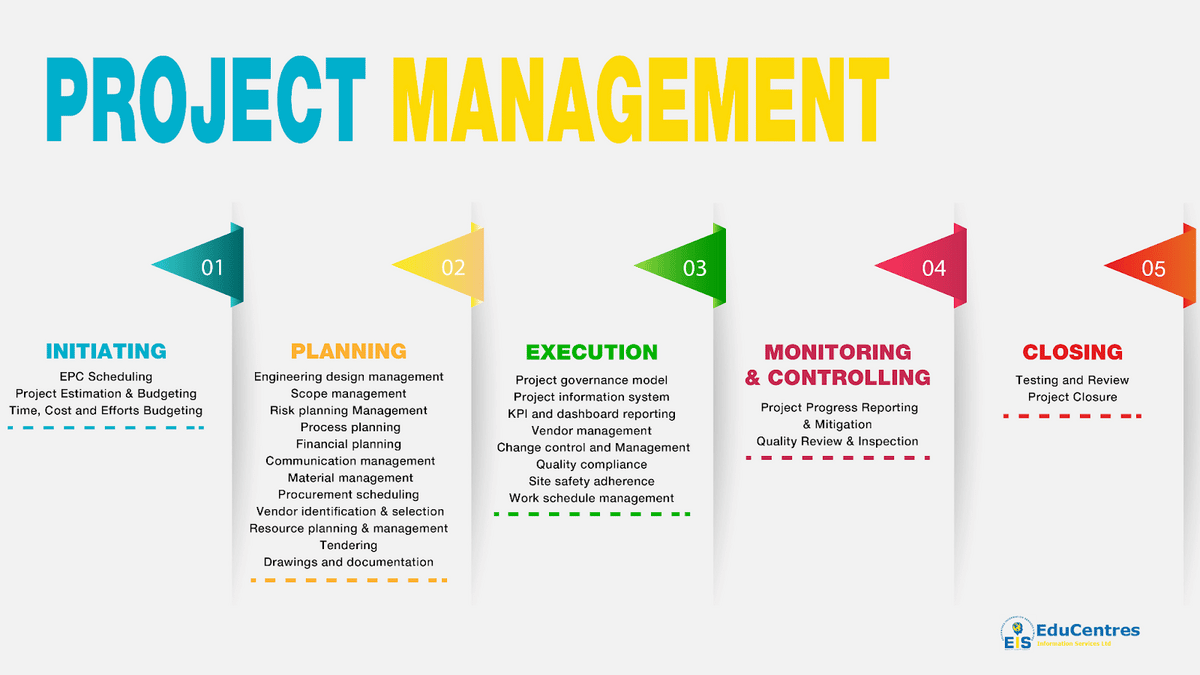 This chart details some of the major aspects of project supervision and management.
As you can see, Material Management shows up in the planning stages, and Monitoring and Controlling is a major aspect of the latter part of the project.
Proper supervision, then, takes place throughout a construction project, not merely during the building stage.
Planning carefully and hiring well-trained employees will contribute greatly to more efficient project supervision later in the process.
There is a happy medium between "no project supervision" and hovering too much over employees and team members.
Good training, development, promotion, and retention of productive employees, as well as the encouragement of independent problem solving, empower your team members to detect and deflect possible defects on their own.
Setting a tone of commitment to safety and focusing on quality at the start of the project saves a great deal of time, retraining, and correction later on.
Poor Implementation of Quality Procedures
Construction companies must implement a wide range of quality procedures. Lack of such procedures, or their improper implementation, leads to defects in work quality.
Even if the raw materials are of an acceptable grade, incorrect technique can render them useless.
Construction procedures are guided by ISO: 9001 standards.
That means each project must meet certain levels of quality, comply with regulatory requirements, and conform to customer expectations.
Also, adherence to ISO: 9001 standards sometimes requires documentation of various procedures.
ISO certification requires a great deal of pre-planning and constant updating of such items as proof of company address, copies of sales bills, and evidence of work completion.
This chart lists just a few of them: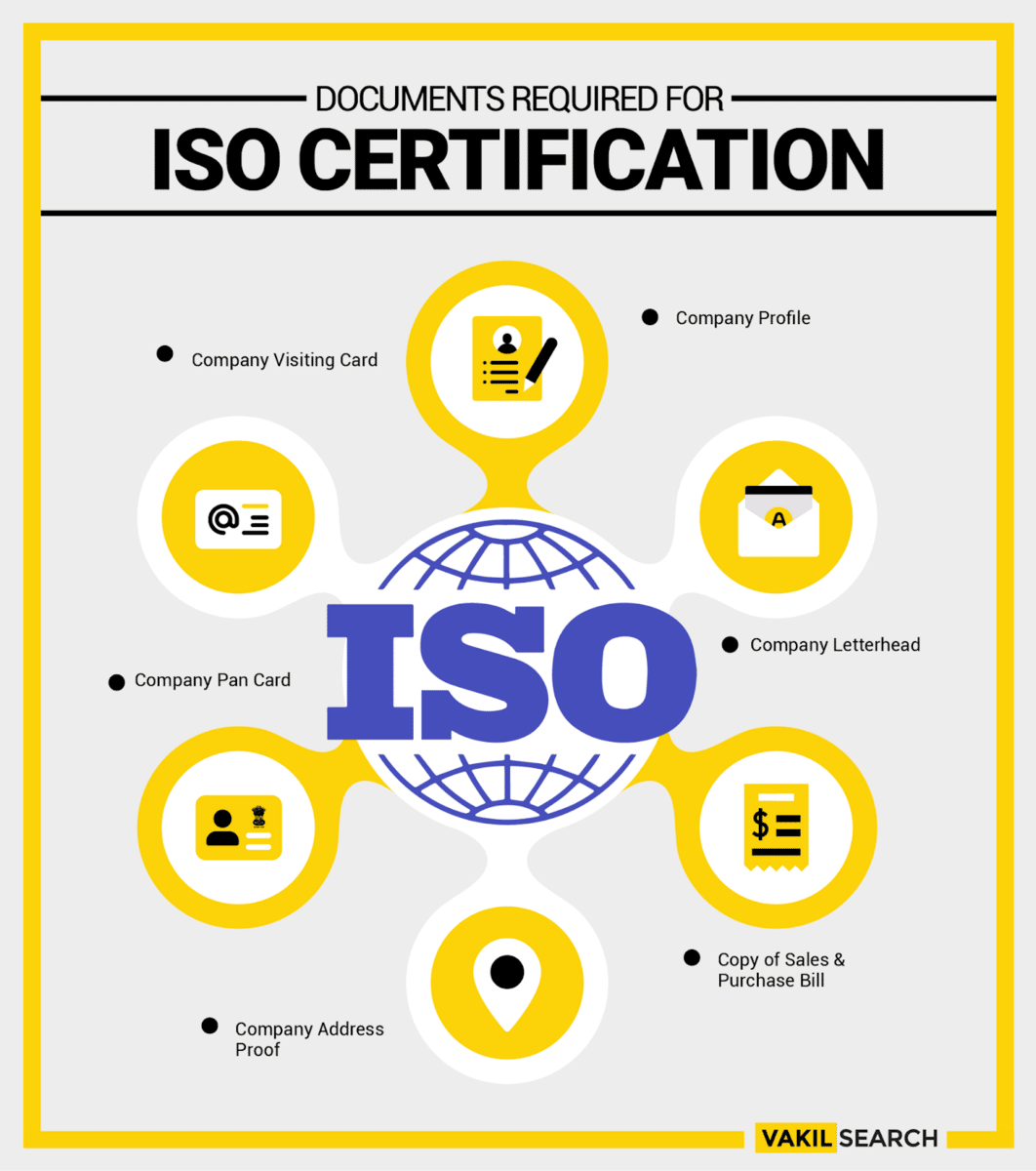 In this way, inspectors and clients ensure that each aspect of the project takes place when and how it should.
A good contractor understands these requirements and keeps track of them accordingly.
Some procedures impacted by ISO: 9001 standards include:
Material procurement
Document control
Audits
Approval of materials
Reporting actions
Explaining these procedures to team members and anticipating the amount of time this documentation will demand is part of implementing quality procedures.
Having a plan and sensible flow of events regarding them helps to ward off last-minute checklists and backdating forms.
When inspections or audits take place, you can rest assured that your team members have documented each procedure and obtained material approval.
Complexity of Project Design
Ambitious and engaged project managers welcome complex project designs as interesting challenges and tests of their abilities as contractors or leaders.
However, when undertaking a major project such as a sports stadium or school, there's always a risk of mistakes or quality failures.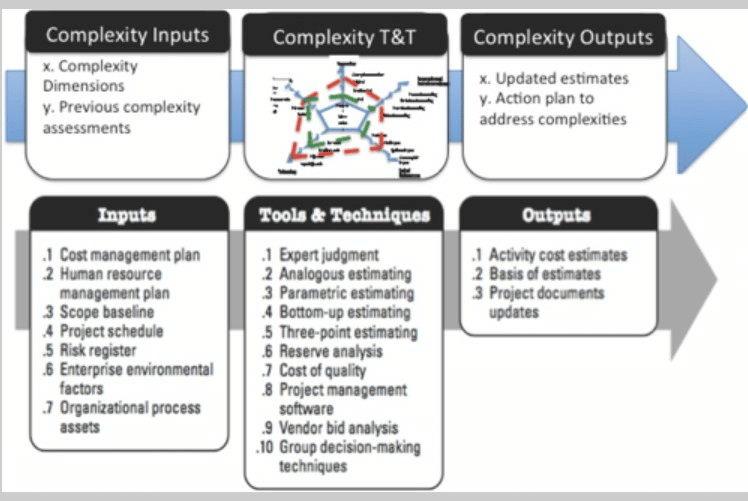 This chart reflects how project complexity impacts project cost. Stuffing a design with many expensive extras or unusual touches tends to cause the budget to quickly spin out of control.
Thoughtful architects consult with knowledgeable construction professionals while undertaking their building designs.
They understand that when a plan is particularly complex or groundbreaking, more time and planning are required to properly prepare for the building phase.
It is easier to overlook basic building components while attempting to execute original decorative touches or innovative designs.
Since only the architect can interpret his or her vision and blueprints, all team members must ensure that they are constructing the building as expected.
When trying new techniques or focusing on aesthetics, work quality for more traditional aspects of construction might slip.
Constant communication and careful use of resources help prevent redoing sections or pushing back milestones.
Project Scope Changes
Changing plans or disrupting work already in progress causes significant delays to any construction project.
Communicating this to a client is often an uncomfortable task. However, when the scope of a project changes, defects follow.
Project changes tend to take place on the fly or as needed to accommodate weather conditions or supply chain challenges.
While flexibility is vital for a successful building phase, sometimes improvising means that changes are poorly documented.
In addition, last-minute changes can compromise the quality of the final project, because communicating updates and implementing them often adds time or cost for new materials to the budget.
Remembering that nearly every project will undergo a certain number of changes is key in keeping calm when they do appear: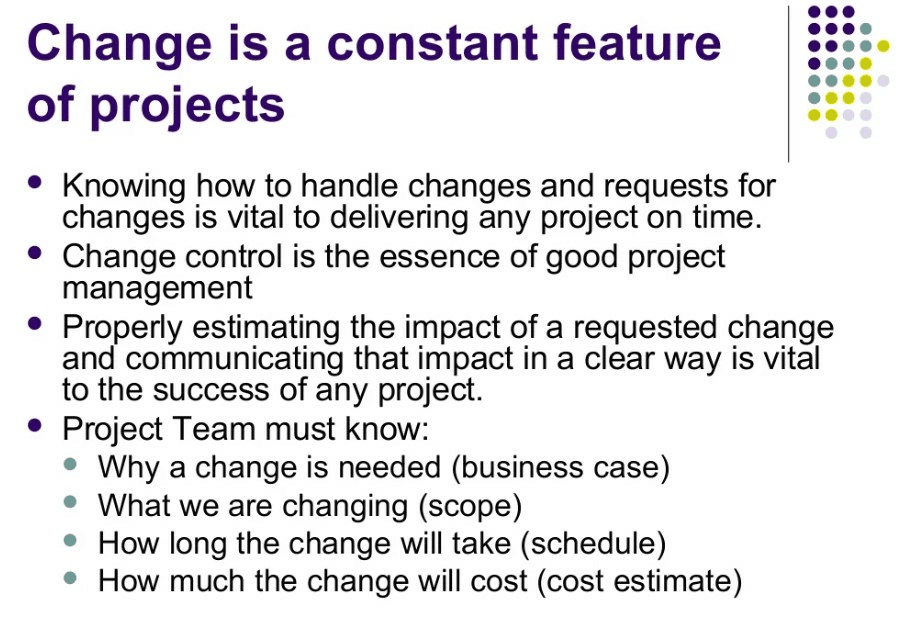 Scope creep is a danger for just about every construction project.
It occurs when the team runs into unexpected delays and challenges, or clients suddenly have new ideas about additions to a project.
Explaining that such additions, subtractions, or changes will greatly affect budgets and time frames is essential, and should be done early on.
A thorough understanding of the site and the clients' goals as thoroughly as possible ensures high quality even though the scope of the project might change.
Lack of Project Specifications
This seems extremely basic, but figuring things out as you go along—without properly thought-out specifications—is a sure recipe for scope creep, blown budgets, and quality defects.
A client who wants you to build a house for them must answer many questions and provide a lot of detail if your team has any chance of meeting expectations.
In the past, blueprints and site plans were used to communicate this information, but now, computer modeling and 3D graphics enable builders, clients, and designers to work together in order to ensure project completion at expected milestones and within budget.
Raw materials, products, and type of work are all part of project specifications. Here is an example: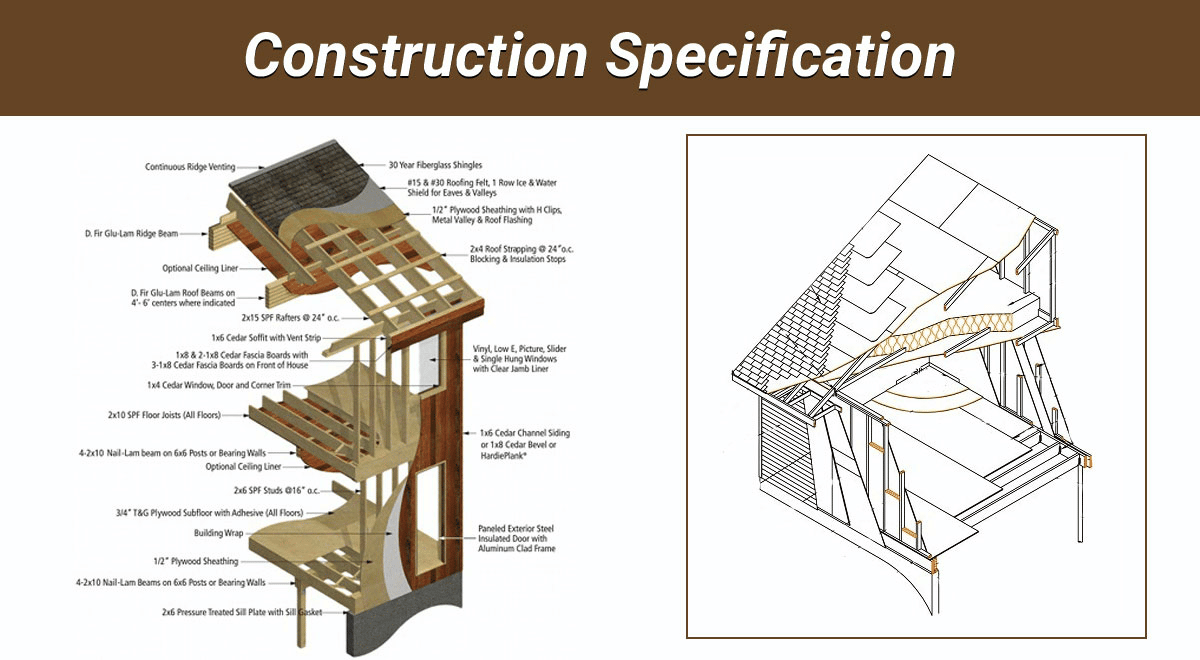 Effective preparation also means gaining important information about the project site, such as the type of soil, grading, and the best placement for structural foundations.
Doing this work in the early planning stages helps avoid drainage system problems, plumbing installation nightmares, or gas line entanglements.
Specifications and technical information are a must in order to finish a safe, defect-free, well-proportioned building that will last many years.
Conclusion
Construction projects are often complex and prone to running into unexpected problems.
These can range from poor quality procedures, quality defects, and lack of oversight, to costly project scope changes.
By focusing on efficient project design, good employee training, clear communication, and healthy communication between project managers, designers, architects, clients, and employees, it's easier to avoid these common problems.