Cutting-edge technology and innovation are the two essentials of every business in the digital age of today. Custom-made parts and specialty products help businesses take their production and efficiency to the next level.
As a specialty parts rental business owner, you obviously deal with the latest in the industry and some of the rare, custom-made components. Whether it is in agriculture or racing, a wide variety of specialty components make all the difference in day to day operations and business outcomes.
Many of the specialty parts are unique and expensive and need to be closely tracked and maintained. Losing the parts either due to negligence or theft at the workplace or the parts getting damaged while being rented out are some of the factors that can hamper the rental business.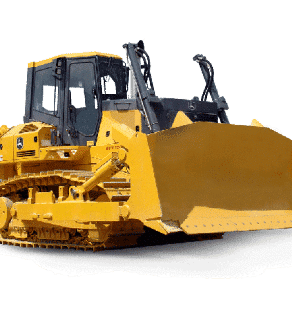 Juggle various tasks with ease with GoCodes QR codes and cloud software
Rental business owners also have to deal with multiple factors at the same time. Focusing on customer relations, maintaining a huge inventory of all parts, tracking them, updating the database, and attending to repairs can be daunting.
Automating the maintenance, inventory tracking, and asset tracking of specialty parts is the smart way to ensure your rental business is always on the right track.
GoCodes has all that you need to ensure your rental business is efficiently run, minimizing the labor, time, and hassles in your day-to-day operations.
Track each part with a unique QR Code
Our QR code generator enables you to custom-make any number of unique QR codes for each of the specialty parts. Download the free QR app on your Android or iOS smartphone and begin building a smart database.
With the cloud software available at GoCodes, you will never run out of space for storing information on multiple parts and components. Storage of data, updating on a daily basis or whenever a part is checked out of the facility and checked in, tracking the location of a part using GPS are all easy and convenient.
To log in information about a new part, any worker can just wave the smartphone on the QR label to enter and update data.
Reap the benefits of GoCodes QR codes and cloud software
With GoCodes QR codes and Cloud Software, you can:
Perform asset tracking of all specialty parts; so you always know the exact numbers of available components for renting.
Track the specialty parts to know who has rented the part and when it is due back.
Easily review past repair details and future maintenance schedules.
Carry out audits and inventory tracking to understand how the rental business is performing, the profit and loss, and how to minimize costs.
Experience zero downtime related to asset tracking or inventory management.
Mitigate risks of loss or theft of parts.
Enhance life cycle of each part with efficient and timely maintenance.
Reduce labor and money needed to carry out comprehensive asset tracking.
Make informed decisions about future budget allocation and strategic planning.
Locate each specialty part based on the accurate GPS tracking that smartphones are enabled with. Each time any person scans a QR code, the exact location of a part can be known.