Asset tracking is one of the most vital, yet often neglected aspects of the industrial world. Companies of all sizes invest time and capital in acquiring and operating a wide range of assets. This includes software and computer hardware, office furniture, tools and spares, stationery, transport assets and various operational-equipment. Diligence calls for accurate tracking and maintenance of all of these assets and a complete tracking of the inventory. This not only helps saves cost by saving equipment and assets from being lost or stolen but also helps in preparing maintenance routines for upkeep.
It is faulty to assume that non-profit organizations are never large in scale and hence do not need strong inventory management and tracking software. There are multiple examples of non-profit organizations operating on a global scale and non-profit organizations of small need to conserve and manage their resources in an optimized fashion. Both kinds of non-profit enterprises need asset-tracking software. When organizations become too large, such tools are utilized to maintain visibility in the movement of all the assets and the operations of the organizations. Small operations invest a significant portion of their capital in acquiring and maintaining equipment, the loss of which can lead to financial issues and even disasters.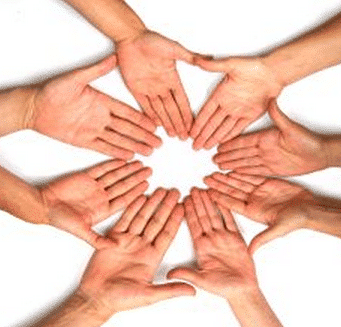 Why go for Asset and Inventory tracking?
At its core, asset tracking is something that has been done since the ancient times and in all organized processes. Cataloging and routine inspection of the movement of resources and assets is common in every industry. With the rapid progress in computer technologies, this tiresome process has become automated and seamless. With easy code scanning features, RFID and cloud computing, checking-in and out of assets, keeping track of their location and use and getting information has become simple and cheap. Mentioned below are some of the common applications of asset tracking technologies which non-profit organizations can benefit from.
Code printing and scanning- Simple to print codes such as barcodes and QR can be easily made and used on any kind of surface. By scanning these codes, information can be received regarding the asset or its current location tracked. Today, such can be easily scanned using smartphones without depending on expensive scanning equipment.
RFID technology- RFID, short for radio frequency scanner can detect assets marked with RFID tags just by their presence or proximity to a suitable scanner. This makes check-in / out protocols a breeze and quickly collects all kinds of the asset information instantly. RFID technology is extremely popular in all areas where assets or products are to be recorded or tracked.
Cloud computing- Through the use of cloud database, all the information regarding all kinds of assets is readily made available at any location. Cloud platforms can be accessed using smartphones and employees can stay updated with live data and asset tracking. Cloud computing also frees up space, resources and capital that would have been wasted in maintaining additional computing resources for asset and inventory tracking systems.