Seeing cars with license plates from other states is not an uncommon sight in America. In an increasingly interconnected world, where the perfect opportunity may not always reside in your neck of the woods, more and more Americans are moving to other states. According to statistics compiled by the U.S. Census Bureau, nearly 40 million Americans relocate every year, with the U.S. Postal Service processing around 38 million change-of-addresses annually.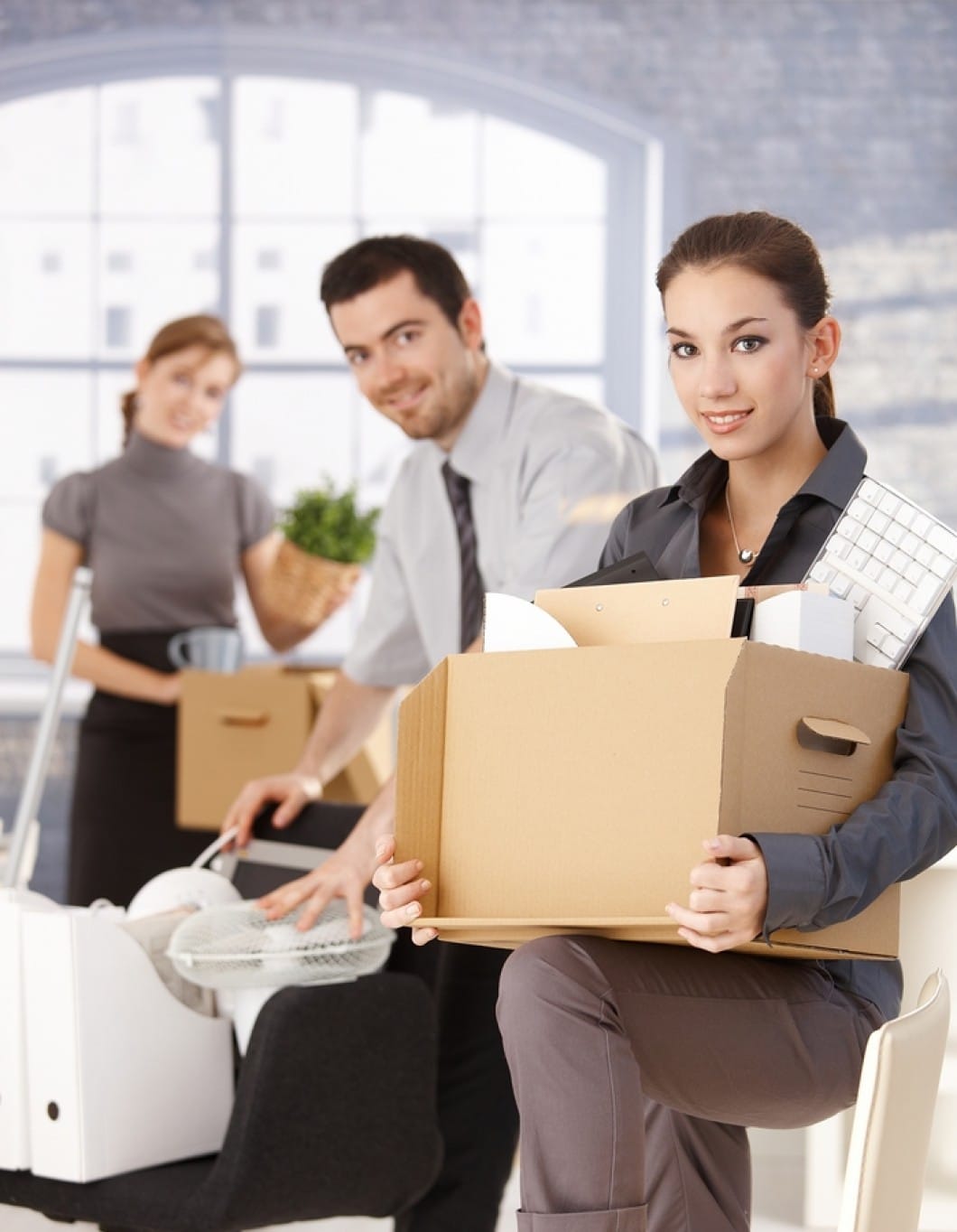 While moving a business entails a great amount of risk, there are many reasons why many businesses consider relocation:
When your major clients are from out of town, traveling to-and-fro cuts a major hole in the business budget. Additionally, if customers feel that they have to travel a great distance to access your products, you may lose them to a competitor selling similar products.
Costs associated with running a business is lower elsewhere. Example: Renting office space in New York City costs $14,000, which is twice as much as Chicago.
Business has grown, and the current space is too small to accommodate the staff, the customers and the workstations.
The business requires a type of workforce or highly specialized professionals, who are in low supply in the area.
When the local market is getting saturated, businesses start exploring new markets. For example, if a new football stadium is opening in the next city, it would be wiser to relocate your football merchandise business.
Relocating a business is very difficult and extremely stressful. It demands juggling logistics, planning and money. But businesses that take advantage of technology, can make this period of transition easier. Here are the 8 best relocation apps for businesses:
Dolly
Functioning primarily in Seattle, San Diego, Denver and Chicago, Dolly connects users with potential movers. You can use the app to find movers based on different needs, whether it's picking up new furniture, packing up your office space, or preparing to move into a new building complex. In addition, you also have the option of booking a vehicle. Dolly is available on I-phones and Androids.
Flip- Sublet Marketplace
Flip helps tenants break free of their lease by finding suitable subletters. The app allows you to create listings, add photos, and enter information such as duration of availability or new HVAC system. If a tenant matches with a subletter, Flip performs a series of actions to ensure you are legally covered. From custom prepared legal documents and sending your landlord a notice, to credit checks and fraud protection, the app is both your legal advocate and office agent. Flip is available on iOS.
MoveAdvisor
One of the cool features of this app is that it creates a digital map of your current office space, which you can email to different moving companies for more accurate price estimates. You can also screen the companies by customer recommendations, ratings and price quotes. MoveAdvisor is completely free, and is available on iOS and Android.
Houzz
Adding upgrades to your workplace increases its value in commercial office space listings. The Houzz app helps you to allocate your finances wisely, by remodeling your office virtually. With more than 10 million high resolution photographs, you can see what your industrial kitchen would look like with new cook-tops, or how tile mosaics would appear on the walls. The free app is available both on iOS and Android.
Real Estate by Xome
This real estate app helps potential buyers and sellers with various steps of the transaction process. You have access to up-to-date listings, can directly communicate with agents, schedule tours and even share your opinions on a commercial property. As a bonus, users who close a deal with a Xome agent, receive a minimum of 1 percent back on their property's purchase price. Available on iOS and Android.
Moved
Packing can become overwhelming, especially when you cannot remember where things are or if you have accidentally scanned the wrong QR labels. Moved helps you avoid such headaches by pairing you up with your very own personal assistant. The free service operates throughout the US, and helps streamline the moving process by guiding you ever step of the way through text. The app earns money through referral fees. Moved is available only on I-phones.
Abodo
One of the best rental apps on the market, Abodo provides a sleek and visual platform to look for rentals. Search results are sorted by factors like price and popularity. Once you have clicked on a listing, the icon turns grey. This way you avoid clicking on the same listing again and again. The new app has received high scores with both I-Phone and Android users.
Zillow
The Zillow app allows you to create and upload a walk-through video of your office space, so that prospective buyers can have a virtual tour. That makes your commercial workplace stand out from the thousands of listings on Zillow. The app is free to download for iPhone and Android users.
While relocating your business can seem a formidable challenge, technology is here to help. Mobile apps may not be able to make your relocation completely pain-free, but they help enormously in keeping things simple, organized, and cost-efficient. For more information, please contact us.