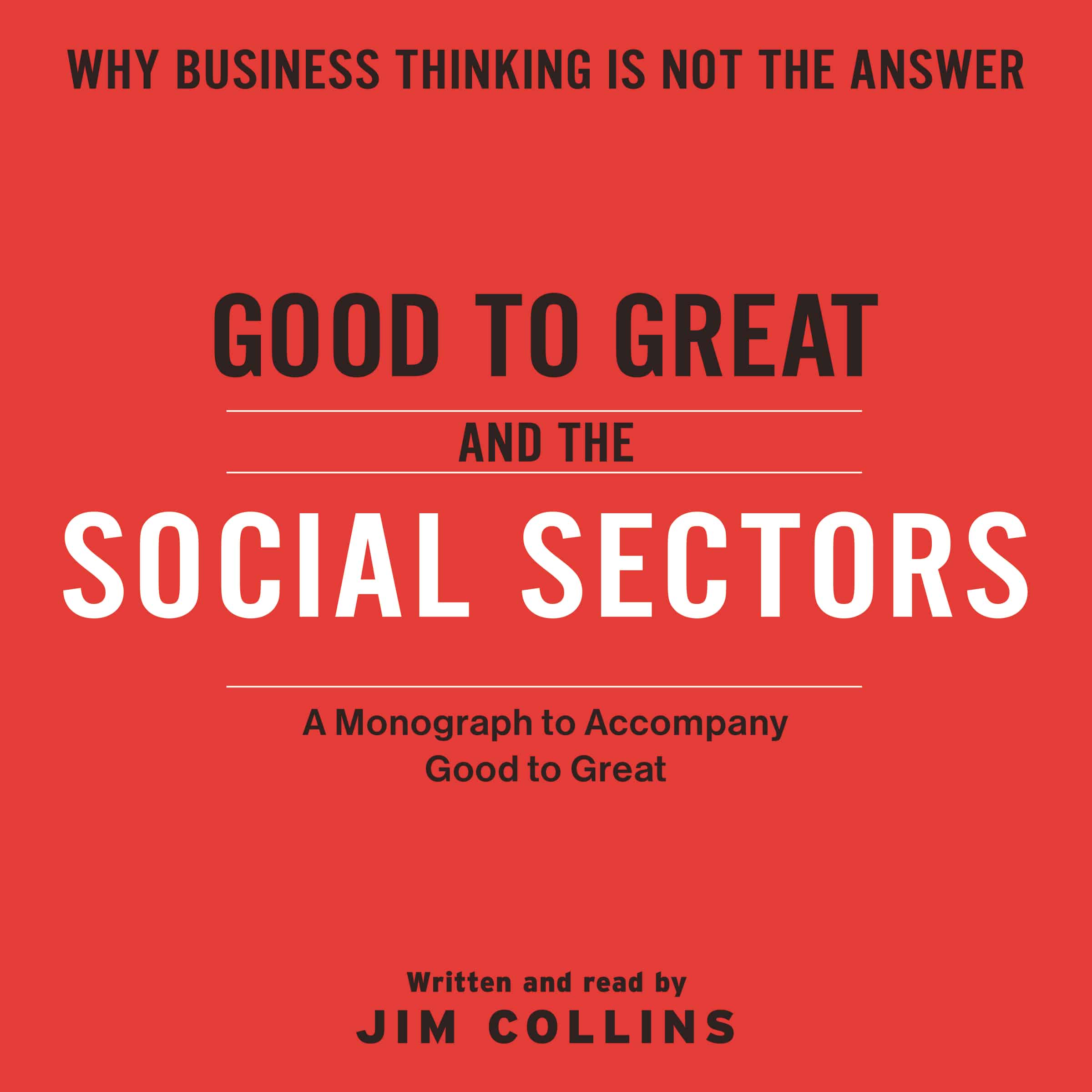 James C. Collins is an acclaimed writer, lecturer, and consultant. Jim specializes in the field of management and company sustainability and growth. Collins has authored or co-authored six books. Built to Last: Successful Habits of Visionary Companies, a book that he co-authored with Jerry I. Porras is widely regarded as a classic and was a fixture on the Business Week list of best-sellers for six plus years.
Published in 2001, Good to Great is one of the best books on management ever written. No wonder it was a bestseller. For this project, Collins used a team of researchers that read around 6,000 articles, interviewed various subject matter experts (around 2,000 pages of interview transcripts were generated), and created around 400 megabytes of data over a period of five years.
In this book, Collins describes the journey that a good company takes to becoming a great company. He also explains how most companies fail to make the transition. Collins defines greatness as a company's ability to consistently perform better (financially) than the market standards.
Collins and his team used tough benchmarks to identify companies that after making the leap to great results sustained them for at least 15 years. The cumulative stock returns of companies in this elite list outperformed the stock market by an average of seven times for 15 years. Collins believes that the reason behind the success of these companies is that they focus their resources on their area of expertise.
Qualities of organizations that went from good to great
1. Level 5 leadership
Level 5 leadership is exhibited by leaders who despite being humble are not afraid to take decisions that are best for the company. Research shows that leaders of companies that have undergone the transformation of good to great are not the ones with a charismatic personality. Collins found these leaders to be shy, quiet, and deliberate.
Collins explains leadership in terms of five levels. The last (that is the fifth) level is the highest level in this hierarchy. The five levels of this hierarchy are:
Level-1: Highly capable individual: An employee who exhibits a commitment to their job and makes valuable contributions through their good working habits, skills, and knowledge.
Level-2: Contributing team member: Is a team player and contributes to achieving their team's goals.
Level-3: Competent manager: Is an expert in mobilizing resources to achieve team synergies directed towards the pursuit of business goals.
Level-4: Effective leader: An effective leader motivates their teams to rally behind a business cause such as achieving business objectives. Effective leaders push their teams to improve their standards.
Level-5: Executive: At the top of the hierarchy are the executives, who work towards sustaining greatness.
Qualities of a Level-5 leader
Always shares the credit of success with their teams. In case there is no one to share their credit with, they attribute their success to luck.
Hates talking about personal achievements.
Is shy and reserved but shows extreme fierceness in getting critical tasks done.
Steps forward, taking responsibility for failures.
Thinks about the company's welfare before personal gains.
2. First who, then what
Collins suggests that to be great, a company needs to get the right people on-board first and then decide the business strategy. People who do not join a company because of the direction in which it is going, stick around even if the company takes a different route after some time. Collins also suggests that it is equally important to get rid of the wrong people (underachievers).
3. The Hedgehog concept
Collins believes that a deep understanding across three critical dimensions- what excites you, what is financially rewarding, and what is the thing you could be best at- is one of the critical factors that differentiate great companies from good companies. Great companies use this understanding to create a framework that they refer to when making decisions.
4. Confront the brutal facts
To become a great company, a good company needs to take great decisions consistently. And great decisions cannot be taken until brutal facts are confronted. Good companies on the quest to becoming great companies need to create an environment of trust, where every voice is heard. Businesses need to analyze where they went wrong, without blaming anyone for debacles.
5. Technology accelerators
Instead of getting obsessed with any technology, great companies look for a technology that best suits their needs and can accelerate growth. Great companies do not run after technology fads and look for a technology that fits best into their hedgehog concept.
6. Culture of discipline
Companies must learn to say no to opportunities that do not fit into their hedgehog concept. Businesses must also ensure that their people adhere to the company's hedgehog concept.