A business spends a substantial amount of money acquiring assets. To get the most out of these assets, asset managers need to come up with a comprehensive asset management plan that does not leave any room for ambiguities. Earlier, managers used to rely heavily on manual processes for tracking assets. These time-consuming processes were highly prone to errors. Asset managers realize that in this digital age, they cannot depend on manual tracking processes.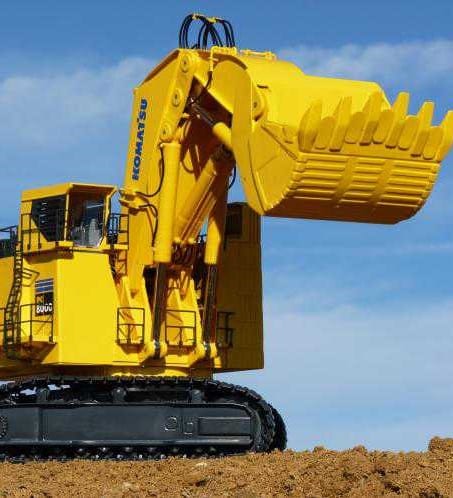 Businesses around the world have either already replaced or are in the process of replacing inefficient manual tracking systems with automated systems. A web-based asset management software is an integral part of automated asset management systems.
Web-based asset tracking software: An introduction
Asset management software are designed to help businesses track and record their assets throughout their lifecycle, right from procurement to disposal. A state-of-the-art asset management software is equipped with a range of features that help asset management teams find out where the asset is currently located and who is using them.
An asset management system allows asset managers to check past and future asset allocations and how assets are being used. Every asset management tracking system has a database that contains important information related to assets.
Asset management software capabilities
In addition to helping track assets, an advanced web-based asset tracking software can provide additional functions such as:
Evaluating vendor performance
Streamlining procurement processes
Licensing cost optimization
Optimized asset allocation
Vendor and supplier performance tracking
Service and asset management
Supplier portfolio optimization
Benefits of business asset management software
Help with asset recovery
Even a small business uses numerous assets. Now and then, an asset will get detached from a big batch. For a business that owns hundreds of thousands of assets, locating a single asset would be like trying to find a needle in a haystack.
Asset management software can help address this problem. Equipped with GPS tracking, an advanced asset management tracking system enables real-time monitoring of assets. Thanks to these features, pinpointing the exact location of an asset is very easy.
Improved regulatory compliance
Every industry has a unique set of regulatory compliance. It is mandatory for businesses operating in a particular industry to fulfill the requirements imposed by regulatory bodies for the industry. Any deviation from the accepted norms can attract severe penalties. In many heavily regulated industries, regulatory agencies are even authorized to revoke business licenses.
To avoid ending up on the wrong side of the law, businesses need to capture and report data efficiently. Asset tracking systems help exactly do that. An asset management software is specifically designed to help asset management teams capture, process, and share information pertaining to asset maintenance, calibration, and testing. With asset management software by your side, compiling detailed compliance reports would be a child's play.
Assist teams in conducting asset audits
Internal and external audits put a lot of strain on businesses. It's natural for audit teams to get overwhelmed by audit tasks. Audit teams cannot afford to miss even minor details. To provide some much-needed breathing space to your audit team, opt for a fixed asset management software.
An asset management system can assist your team in performing tasks such as identifying current and potential ghost assets and licenses and tracking asset usage. Your managers can use the information provided by the software to reduce costs (they can, for instance, get rid of ghost assets to avoid paying taxes and maintenance fees).
Help improve decision-making
An asset tracking software can generate different reports that your asset managers can use to improve their decision-making. These software help managers identify assets that are nearing the end of their service life. With important information on their fingertips, managers can plan to phase out assets and replace them with new ones in a timely fashion, which helps reduce downtime and reduce associated costs.
Modern asset management systems generate regular updates and notifications related to asset maintenance schedules that are sent directly to the mobile devices of users. Thanks to this feature, your asset managers can view asset status and take key asset management decisions even from remote locations.
Promote accountability
Earlier, businesses used manual systems to track asset movement. These systems were prone to errors. The loopholes prevalent in manual systems were exploited by dishonest employees to either steal or misuse assets. Because manual systems were unable to track asset usage, many employees avoided reporting malfunctions. Back in the days, it was not uncommon for businesses to suffer major financial setbacks due to misplaced assets.
Modern systems help address this problem. An advanced web-based asset tracking software enables real-time asset tracking. A few clicks are all it takes to find out who is currently using the asset and a list of people who have used it in the past. Advanced asset tracking features of an asset management software ensure better accountability, helping businesses avoid losses.
Enable maintenance tracking
Asset managers working with MNC conglomerates have their hands full. They are responsible for coming up with asset management policies and ensuring compliance with norms. Clearly, asset managers have too much on their plate. It is not possible for them to manually track every asset that is due for maintenance.
To help managers with maintenance tracking, asset management software allow them to set repeat alerts for regular maintenance of assets. Advanced systems can even be integrated with ticketing software. These systems help asset managers find out who is responsible for maintaining the asset and the deadline for the task.
Timely maintenance helps avoid expensive repairs and also extend the service life of the asset, helping you maximize ROI.
Help save time and money
Asset management software helps automate different asset management processes. If you use RFID tags or QR inventory tags that can be automatically scanned, your employees won't have to spend hours manually tagging assets. This will help your employees save time and efforts that they can invest in more productive activities.
Additionally, an asset tracking software can help identify and rectify duplication and other errors before they snowball into major issues.
Improved customer service
Effective asset management helps you respond swiftly to customer demands. An advanced asset management system helps asset managers keep tabs on customer assets, ensuring that your customer-facing team has a satisfactory reply when customers ask them to provide details regarding the location of their assets.